MISTA is a multi-dimensional innovation platform uniquely structured to unleash the potential of our Members in our hyperconnected, adaptive ecosystem.
MISTA transcends conventional innovation, providing the access, expert guidance, tools and experiences necessary to maximize opportunities across the entire food system, drive transformation, and achieve extraordinary outcomes.
MISTA provides a learning environment where Members can dynamically explore, experience, reflect and integrate new ingredients, technologies, models and tools.
MISTA supports Members' innovation journeys by providing access to experts from across the innovation value chain and the food industry – from early-stage to corporate, CPG to ingredients and nearly everything in between.
MISTA's hyperconnected ecosystem leverages and optimizes the interdependent food system to accelerate and support Members along their entire innovation journey.
The 7 Dimensions of the MISTA Platform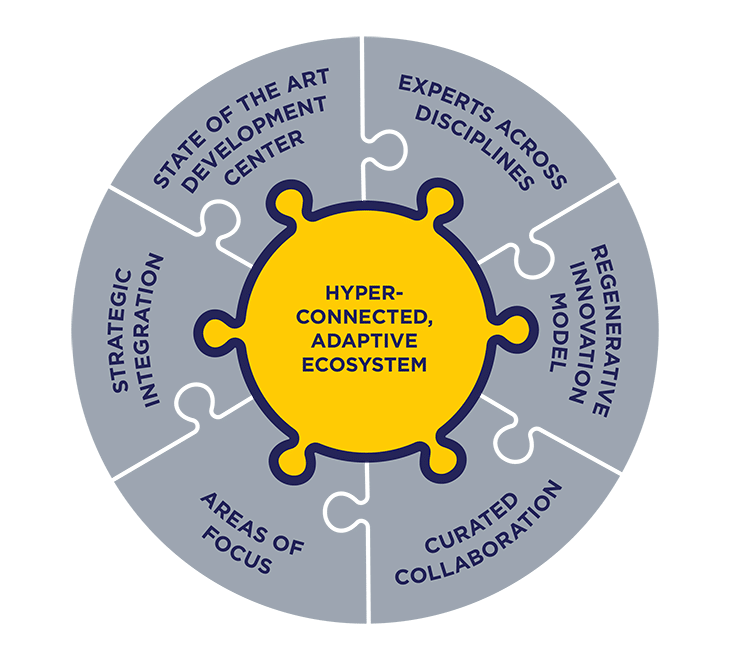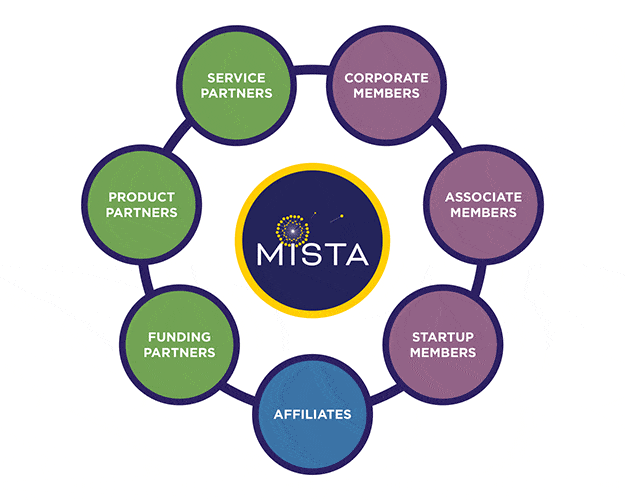 Hyperconnected, Adaptive Ecosystem
We go beyond traditional linear approaches to innovation, unleashing the full potential of a hyperconnected and ever-adapting ecosystem to drive real impact for our Members by helping them –
1. Identify opportunities
2. Establish relationships
3. Catalyze powerful synergies
…that drive extraordinary outcomes.
MISTA's unparalleled ecosystem of 30+ Members includes both large corporations like Danone, Conagra, CJ, Givaudan, Ingredion, AAK, S.I.G., and Bühler, and a broad range of earlier stage companies delivering significant disruption in the food system.
Experts Across Disciplines
Members have access to experts across nearly every discipline in the food system.
Top food industry talent engage with MISTA to provide access and opportunity for Members to explore, experience, reflect and integrate new transformative ideas.
MISTA's Leadership Team is comprised of highly strategic leaders and creators – executives, entrepreneurs and food scientists – with deep experience in and across the food industry. This team acts as an extension of our Members' own Leadership teams.
The MISTA ecosystem is made up of thousands of experts from within Member companies, covering nearly every discipline in the food system.
Regenerative Innovation Model
MISTA's Regenerative Innovation Model facilitates the practice and development of skills necessary for Members to evolve and create greater resilience, delivering exponential value for their business.
EXPLORE along the innovation journey to deliver a constant flow of new perspectives and thinking.
EXPERIENCE by engaging the hyperconnected ecosystem, driving new ideas and actions.
REFLECT on new and influential experiences and conditions, leading to new perspectives and opportunities.
INTEGRATE new insights and opportunities into strategies and businesses.
ADAPT to new and changing conditions, developing agility, opportunity, optimization, and leadership.
Strategic Integration
Through the strategic integration of three primary areas of organizational impact, MISTA enables Members to deliver solutions with exponential commercial and regenerative value.
Systems thinking is the process of understanding how individual parts interact with and influence one another within a whole. At MISTA our Members are able to apply a systems-based innovation approach, one that nourishes both people and planet.
MISTA helps members explore, experience and reflect on new ingredients, technologies and platforms that create new neural pathways…expanding thinking, ideation, inspiration and possibilities.
Driving change in an organization starts with people and culture. At MISTA, we help organizations unlock human potential to evolve people and teams.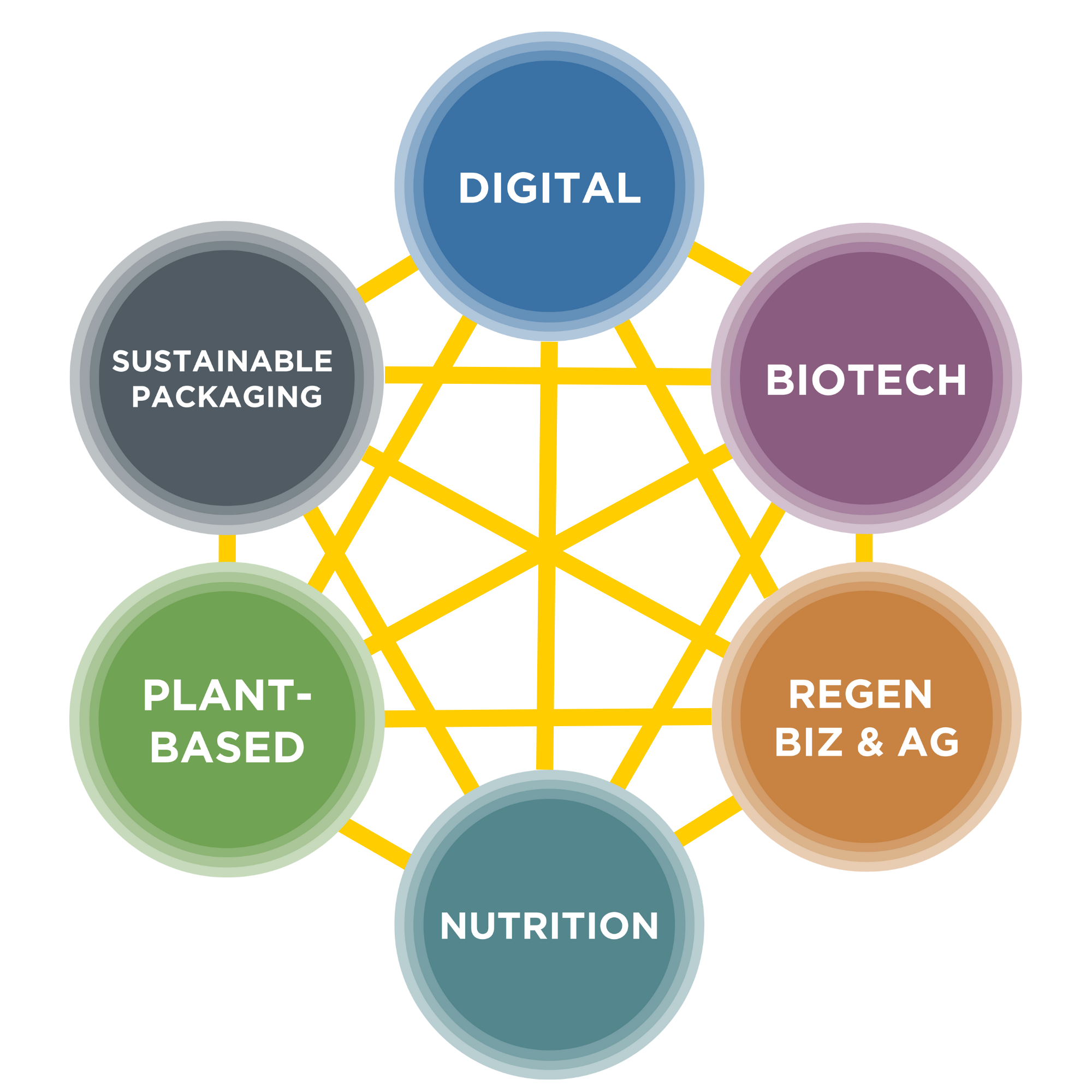 Areas of Focus
To deliver maximum impact and value, MISTA focuses on the six key forces (nodes) driving transformation of the global food system. We provide our Members a deep understanding of each node, as well as their interconnectedness with each other and with the broader food system.
The results for our Members are significant points of leverage that help them realize opportunities and develop strategies for integration within their own organization.
State of the Art Development Center
Strategically located in San Francisco, the world's center for food tech innovation and a mecca of culinary culture, our new MISTA Innovation Center (MIC) provides Members with on-site commercial kitchens and state-of-the-art development labs designed to facilitate rapid product development. It also includes a fully-appointed co-working space for members to maintain a Bay Area outpost and an event space where members can host and attend a wide array of topical events.
We have completed Phase 1 of our MISTA Innovation Center (MIC) and are now operating at the new site!
The new facility includes –
BIOTECH LAB (Operational)
Housing the necessary equipment for developing and integrated solutions
NEW PRODUCT DEVELOMENT CENTER (Operational)
Fully equipped NPD space
CO-WORKING & EVENT SPACE (Operational)
Fully equipped office & conference space with ability to host events
DAIRY & BEVERAGE LAB (Operational)
Equipped lab space including OMVE homogenizer & pasteurizer system
CULINARY KITCHEN (Operational)
Showcase kitchen housing professional grade culinary equipment
EXTRUSION CENTER (Q4 2023)
Housing Buhler twin-screw HME and supporting equipment
APPLICATION LAB (Q4 2023)
General application lab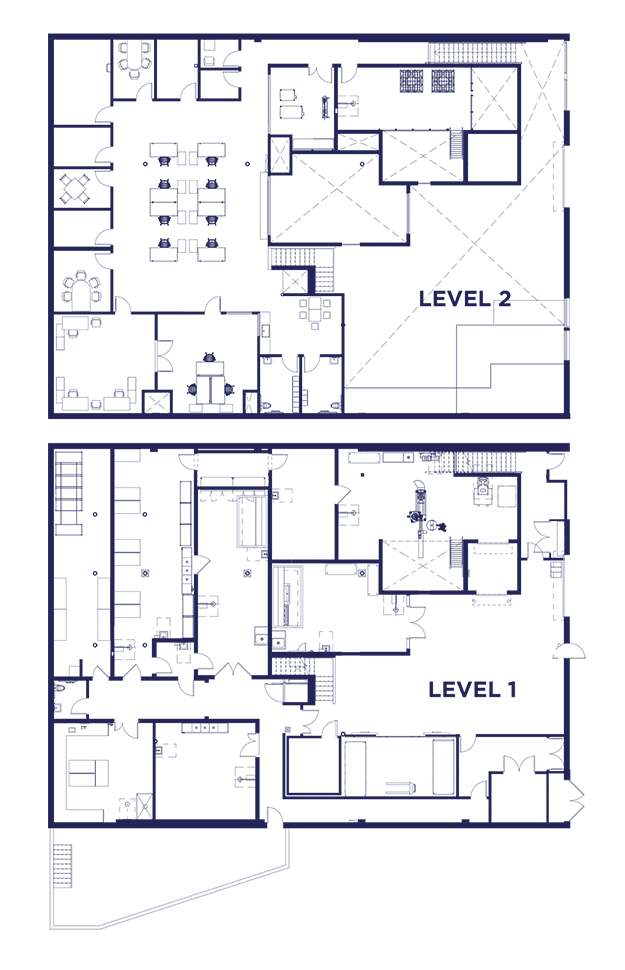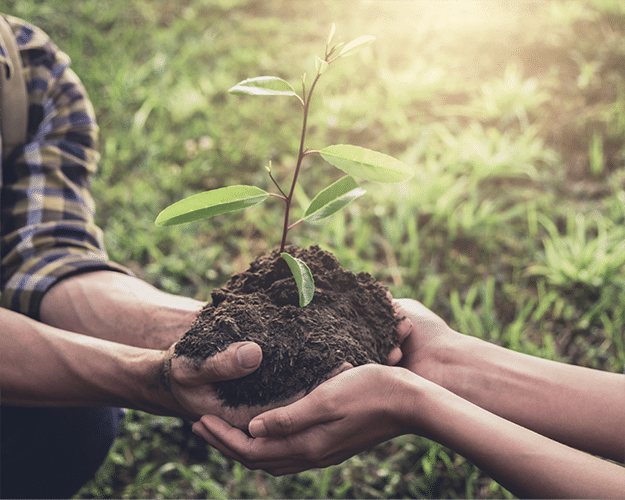 Curated Collaboration
We bring large and small companies together in a dynamic, trusting, noncompetitive environment to collaborate in entirely new ways to transform both their business and the global food system. Curated Collaboration catalyzes uniquely innovative and regenerative solutions that transcend what any one company can do on its own, while helping solve some of the global food system's most challenging opportunities.